Our Story
As a naturopathic doctor and herbalist we strive to treat the whole person.  What does this mean exactly?
Treating the whole person means we delve into the spiritual, physical, and mental/emotional components of each patient.  The beautiful thing about being human is that we are all very much apart of the same fabric but every one of us has a slightly different attribute.
Part of our training as naturopathic physician and functional herbalist is that of a family medicine doctor.  We can treat a variety of different health concerns such as general health and wellness, anxiety, depression, autoimmune disorders, eczema/psoriasis, thyroid disease (Hypothyroidism, Hyperthyroidism, Hashimoto's, and Grave's disease), pain management, food sensitivities, diabetes, adjunctive cancer treatments, and acute infections.
We do this with a toolbox of modalities such as herbal medicine, physical medicine, homeopathy, diet/nutrition, lifestyle modification, and in some states pharmaceuticals and IV medicine.  At Of The Earth Wellness we believe there is a time and place for all things.  At Of The Earth Wellness, we strive for balance, empathy, and non-judgement.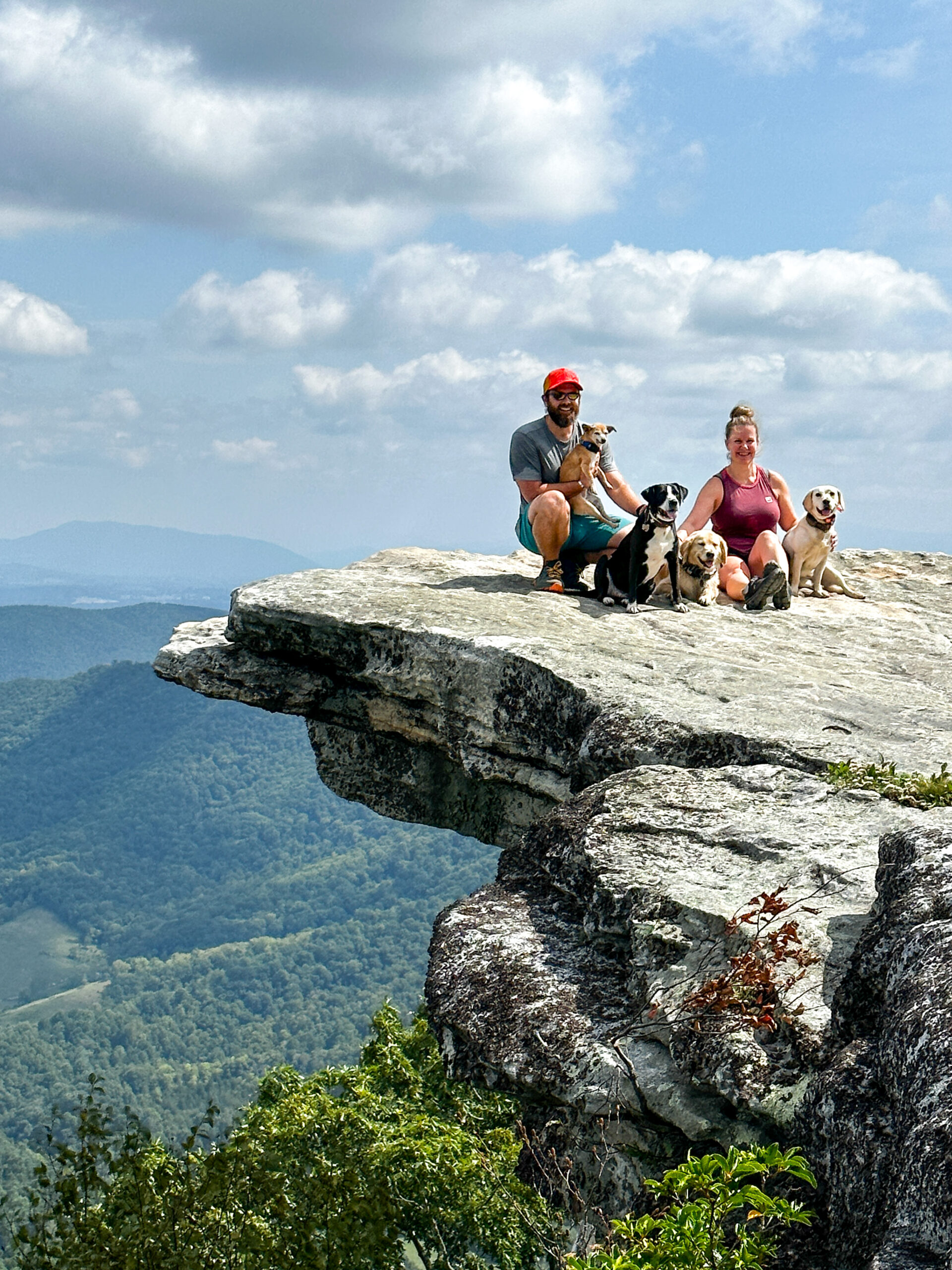 Dr. Dave Hamilton
Naturopathic Doctor
Dr. David Hamilton (preferably, 'Dr. Dave') specializes in botanical medicine, family medicine, pain management, and clinical nutrition. He uses these modalities to best individualize patient care. He treats a variety of different conditions which range from the acute cough or cold, pre and post natal care, pediatrics, lyme's disease, hypertension, diabetes, thyroid disorders, autoimmune conditions such as rheumatoid arthritis, lupus, Crohn's Disease; gastrointestinal disorders such as food sensitivities, SIBO, IBS; anxiety and depression, eczema/psoriasis, fertility assistance, male and female health concerns and a number of other conditions.
Dr. Dave received his doctorate of naturopathic medicine from Southwest College of Naturopathic Medicine in Tempe, AZ. Dr. Dave co-owns a small urban homestead with an emphasis on "Food as Medicine".
The farm is home to chickens, Nigerian Dwarf dairy goats,  and bountiful raised garden beds. For the farm's dedication to organic and sustainable practices, he was awarded the Paul C. Bragg Health Science Scholarship. The humbling and grounding nature of plants serve as a reminder that all things are connected. Herbs are a natural alternative to pharmaceuticals. Their long and well-established tradition of use and ease of assimilation by our given their similarity to food. Dr. Dave uses the energetic and medicinal properties of plants to enhance and individualize treatment to promote health and wellness.
By harnessing nature, healthy habits, and the body's innate ability to heal itself he is able to individualize each patient's journey toward health.  Dr. Dave believes in creating a maintainable and sustainable approach to your health goals.  He is flexible and will offer his recommendations based on your health needs.
Education is a huge component of medicine.  The greek term "Docere" or "Doctor" means to teach.  Dr. Dave takes the time to engage each of your health concerns to empower you with knowledge of yourself.  Plant the seed of health and grow balance naturally!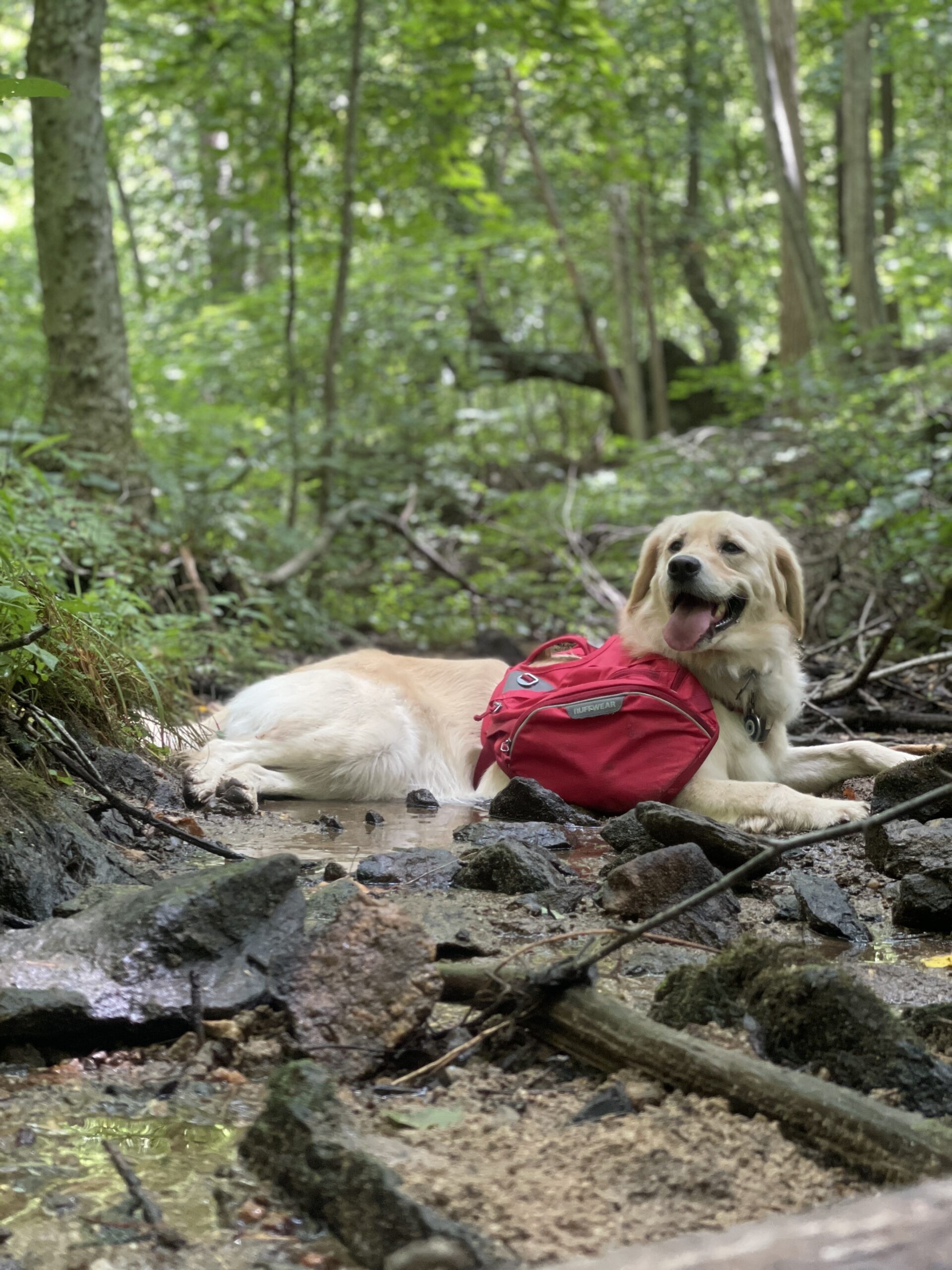 Kismet
Therapy Dog, Dr. Dave's Ride or Die pup, adventurer extraordinaire.
Kismet is the oldest of the pack and an old soul.  She found her way home with Dr. Dave and Laura when the went on a trip to Turkey.  She knew that they were gullible and with a little cohoersion she could go from the street to a home.  She now is the main clinic pup and will most certainly win your heart!  She love's backpacking, running, and will swim in any body of water (good luck keeping her out of it)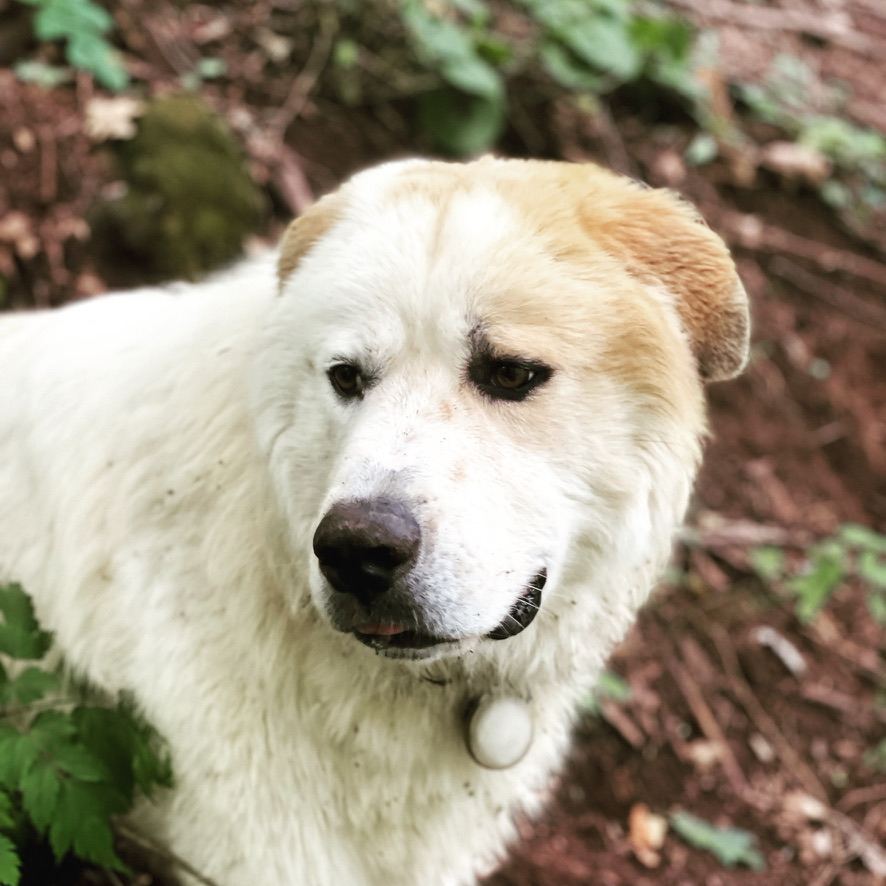 Bear Drogo
Therapy dog and Livestock Guardian Dog
Bear Drogo is my second Great Pyrenees and Livestock Guardian Dog.  His main job it to protect the goats and chickens on the farm but when he is inside he love a good snuggle and a belly rub.  Be sure to give some love to this gentle giant if you come visit the farm.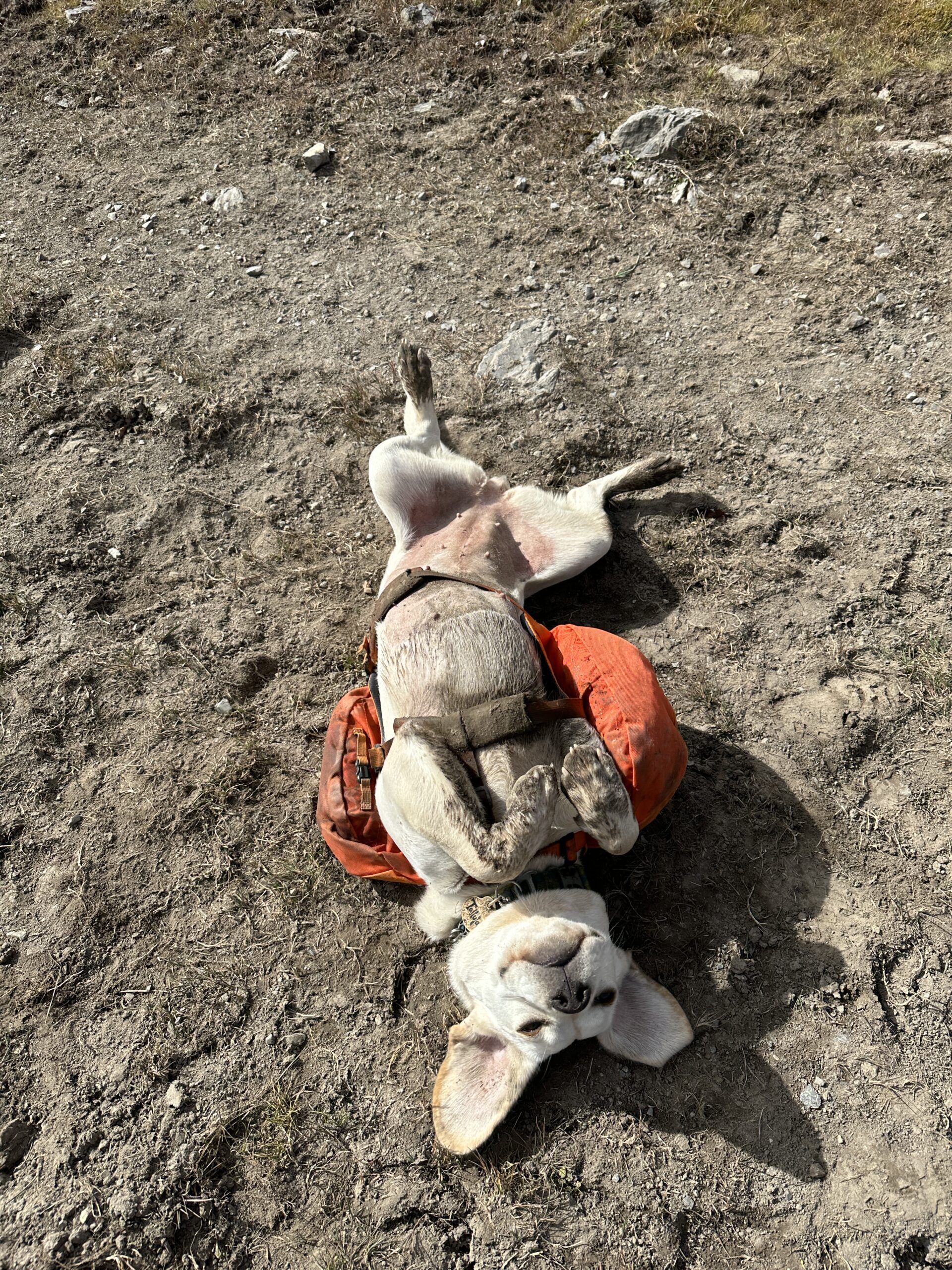 Tallulah
Therapy dog, Aggressive snuggler, and mischief extraordinaire!
Tallulah is a very lovable mutt…beagle, lab, golden retriever, aussie, German shepherd, cocker spaniel and more.   Her main job is love and companionship. If you are looking for some snuggle time she will make sure she hops up in your lap.  If you're lucky you may see her with her sister Kismet at the clinic or perhaps on the trail!
  Common Health Concerns we Support …
Autoimmune diseases, Gastrointestinal Disorders (Crohn's, Celiac's, IBS, Gastroparesis, Acid Reflux/GERD, SIBO), Food Allergies/Sensitivities,  Candida, Addiction, ADD/ADHD, Epstein Barr Virus (EBV) Chronic Fatigue, Adrenal Fatigue, Men's and Women's Health Concerns, Fertility, Adjunctive Cancer Support, Pain Management, Diabetes, Eczema/Psoriasis, Thyroid Disorders, Acute Infections, Anxiety/Depression, PANS/PANDAS, Autistic Spectrum Disorders, OCD, General Health and Wellness, Diet and Lifestyle Management, and much more.
Call for your 15min Free Discovery Session to see how we can help you with your health concerns.
Anxiety
Anxiety and depression is not something we take lightly at Of The Earth Wellness.  We believe that health encompasses the mind, body, and spirit.  Addressing mental/emotional concerns is extremely important and beneficial.  Many people are affected with anxiety and/or depression.  Often this is a very Huge barrier for many people to overcome.  With the environment that we live in currently we are vulnerable.
Pain Management
We practice a variety of ways to manage pain we can use several modalities such as prolotherapy, physical medicine, herbal medicine, diet and lifestyle modification. Contact us today to see what will best suit your needs.
Thyroid Disorders
The thyroid is the thermostat of our body.  It helps us regulate our metabolism, temperature, hormone output and a variety of other functions.  Often it can over or under function creating a variety of health problems.  Sometimes our own body attacks the thyroid such as condition as Hashimoto's or Grave's Disease.
Hypothyroidism is one of the more common thyroid dysfunctions we see at Of The Earth Wellness.
Gastrointestinal Disorders
The gut is one of the most important organs we have.  It is responsible for absorbing our nutrients, excreting our waste, producing 80%+ of our neurotransmitters like serotonin, melatonin, and dopamine.  These neurotransmitters help us regulate our emotions, hunger, and immune system.
Our gut is also home to a billions or even trillions of beneficial bacteria.  However, if we mistreat our gut or if one is on chronic antibiotic use our guts can become dysfunctional.  Creating problems with constipation, diarrhea, bloating, candida overgrowth, dysbiosis, leaky gut, IBS, Crohn's, SIBO or any variety of concerns that arise.
The gut is the seat and gate keeper of our immune system, without it we are very susceptible to a variety of infections or problems.